10 Truths Women Know About Spring and Summer
The warm months are here! This is amazing for those of us held hostage by an endless winter. But amidst the joys of long days, beach weather, and backyard cookouts, there are a few things about the warmer months that we experience differently from men.
1. Humidity is the reason God invented ponytails.

(via)
2. You miss fall and winter, when you didn't have to shave your legs every day.

(via)
3. Having a tan means you can get away with wearing no makeup. And sometimes you find yourself doing a risk/reward analysis on sun damage versus three months off from foundation.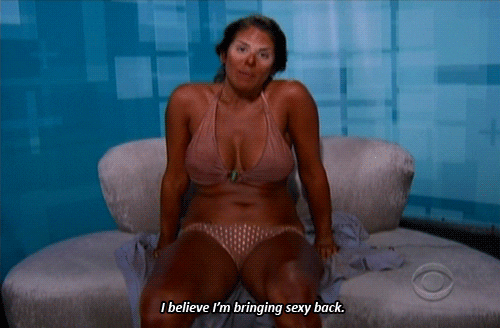 (via)
4. Toes are hairy. You have to do some prep work before getting a pedicure, unless you want the whole nail salon gossiping about your yeti feet.

(via)
5. No matter how hot it gets outside, you'll still need a sweater for the air conditioning at work. And at the mall. And pretty much anywhere that isn't outside.

(via)
6. Sundresses are a really cute idea until you spend a long hot day walking in one. No mere mortal woman has a thigh gap small enough to avoid a little chub rub.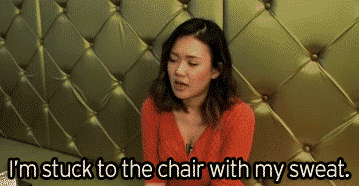 (via)
7. When you're pregnant in August just stepping outside feels like you ran a marathon on the sun.

(via)
8. It's so much easier to eat well and exercise in warm weather. We are biologically programmed to want chocolate and pasta when the temperature drops below 50.

(via)
9. Trying on swimsuits is best done after at least two cocktails.

(via)
10. There is no universe in which bikini hair removal doesn't hurt like a motherfucker.

(via)
Photo via